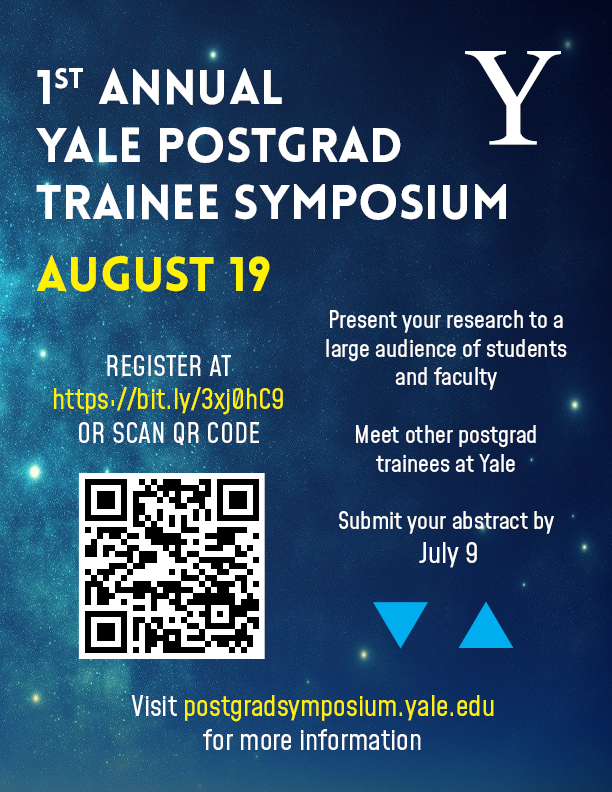 We are delighted to announce the launch of Yale University's first Annual Postgraduate Trainee Symposium, taking place virtually on Thursday, August 19, 2021. Sponsored by the Yale Postdoctoral Association, this event is open to all Yale-affiliates, in celebration of the well-earned research efforts and contributions that postgraduates offer to our community.
This trainee-led event provides a dedicated space for postgrads to showcase their work, learn about new research, and build community amongst one another. We hope that this inaugural symposium will bring trainees together across various research fields within the Yale collective, and that it provides the necessary resources to not only support their growth, but also foster a sense of belonging on this campus. Included in the symposium are valuable presentation opportunities, career development programming, and coffee break socials.
Please register to attend our virtual symposium and consider submitting an abstract by Friday, July 9, 2021.  Submit abstracts here and register for the event here.